NEWS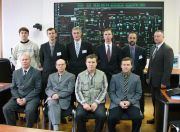 Our company has conducted week session on transfer to customers Operator Training Simulators "Phoenix" adjusted to their power supply systems, in the city of Pyatigorsk.
Among customers were: Altai RDO, Volgograd, Voronezh, Krasnoyarsk, Tomsk, Yaroslavl RDO and the UDO Center.
Read more...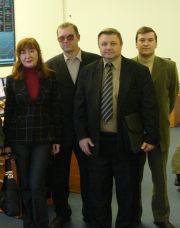 During the period from November, 17 till November, 19, 2004 in Pyatigorsk there was a group of experts of the Tyumen RDO IT-block, the manager of one of the largest power supply systems of Russia. An overall objective—acquaintance to operative—information complex CK-2003. Tyumen RDO experts had three days to get answers to all technical questions, they also visited objects on which CK-2003 is successfully maintained (UDO North Caucasus and RDO North Caucasus).
Read more...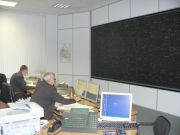 In RDO North Caucasus by the decision of the commission the software-technical complex is entered into commercial operation in the following structure: a server of telemechanics "SmartFEP", SCADA CK-2003 versions 3.2 and a videoprojective board of firm "BARCO". The commission included RDO technical heads, UDO North Caucasus experts and experts from Joint-Stock Company Monitor Electric.