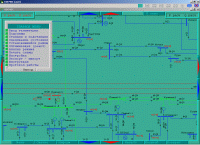 Our company starts to provide services for the technical support of complex software "COSMOS", intended for operational modes calculation systems based on telemetry data.
Maintenance is carried out in close collaboration with its author—Prihno Vitaly Leonidovich.
Here is the list of services:
– Elimination of defects identified during the operation complex software "COSMOS";
– Consultancy services for software & model settings; calculations and result analysis; using of service functions; analyzing & resolving of the software faulty operation.